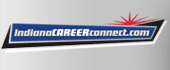 Magnolia Health Systems

Maintenance Technician

in

Columbus

,

Indiana
Company Overview
Are YOU looking for a career where YOU can help others? Do YOU want to make a difference in someone?s life? Willow Crossing, a skilled nursing facility located in Columbus, IN, IS THE PLACE FOR YOU! With a variety of acuity levels and therapeutic programs, our nursing staff cares for a diverse patient mix in a fast-paced environment.
Responsibilities and Duties
Willow Crossing is seeking a Full-Time Maintenance Technician to:
Maintain and perform necessary service to utilities such as heat, light, water, air conditioning, fire protection equipment, in order to create a safe, comfortable atmosphere for residents, employees, and the public.

Develop and maintain a preventive maintenance schedule to be followed and documented.

Perform facility work such as painting, electrical, mechanical, and minor repairs and renovations both indoors and outdoors.

Monitor and perform necessary repairs to the roof in an effort to prevent leaking and/or damage to the interior of the facility.
Qualifications and Skills
High school diploma or its equivalent.

Possess a valid Indiana driver?s license.

Must be at least eighteen years of age.

Must have knowledge of electrical wiring, plumbing, mechanical devices, air conditioning.

Previous maintenance experience highly desirable.
Benefits and Perks
Why join Willow Crossing?s elite team? Willow Crossing offers:
Competitive pay!

Group medical, dental, and vision insurance!

Life and disability insurances!

Attendance awards up to 5 paid days off within first year of employment!

Verizon cell phone discounts!
Want to further your career? Willow Crossing offers:
Tuition assistance & reimbursement!

Career advancement opportunities!
Come join Willow Crossing?s team where we work to make a difference.
Willow Crossing is an equal opportunity employer and gives employment and promotional consideration without regard to race, color, sex, religion, age, national origin, marital or veteran status, disability, sexual orientation, gender identity, or any other protected class as defined by local, state, or federal law.