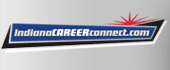 Job Information
Cummins Inc.

Facility Maintenance Technician - 3x12 (FRI-SUN) 7am to 7pm Columbus, Indiana

in

Columbus

,

Indiana
Facility Maintenance Technician - 3x12 (FRI-SUN) 7am to 7pm Columbus, Indiana
Description
No, this isn't one of those ordinary jobs.
Cummins is a team of dependable, innovative thinkers, who are empowered to generate and deliver solutions for customers, community and environment. Our employees develop their careers through the challenges only a diverse, global innovator can promise. This is a collaborative culture where thinking beyond your desk is more than part of the job. It is the job.
This is what we call Working Right.
Supports a facility through maintenance, troubleshooting, repair, and installation of a variety of facility mechanical systems relating to Laboratory activities.
Performs maintenance functions to service, repair and install heating, refrigeration, air conditioning, building ventilation systems, air compressors, heat
exchangers and other related equipment including related HVAC/mechanical troubleshooting.
Installs and maintains machine tools, test stands, and miscellaneous hydraulic equipment.
Installs and repairs dyno meter to support testing.
Maintains safe and effective facilities and building systems.
Coordinates programs including planning, scheduling, ordering, and tracking.
Participates in the maintenance of quality procedures
Participates in improvement projects.
Participates in self audits and associated corrective action.
Performs other duties as required.
Compensation and Benefits:
Benefits: Additional benefits vary between locations and include options such as our 401(k) Retirement Savings Plan, Cash Balance Pension Plan, Medical/Dental/Life Insurance, Health Savings Account, Domestic Partners Coverage and a full complement of personal and professional benefits.
Cummins and E-verify:
At Cummins, we are dedicated to diversity in the workplace and our policy is to provide equal employment opportunities to all qualified persons without regard to race, age, color, sex, religion, national origin, disability, veteran status, sexual orientation, gender identity and/or expression or other status protected by law.
Equal Opportunity Employer: Minorities/Females/Veterans/Disabilities
Cummins uses E-Verify to confirm the employment eligibility of all newly hired employees. To learn more about E-Verify, including your rights and responsibilities, please visit www.dhs.gov/E-Verify.
Qualifications
Education, Licenses, Certifications
High school diploma or certificate of completion of secondary education or equivalent experience to the extent such experience meets applicable regulations.
A regionally applicable Certification (e.g. US Department of Labor) or two year Associates Degree from an accredited college program in a relevant field of study with two years of relevant experience; or, a Bachelor's degree in a relevant field.
This position may require licensing for compliance with export controls or sanctions regulations.
Experience
Requires some work experience and intermediate level knowledge obtained through training or on-the-job experience.
Weekend day shift (Fri-Sun)
Job ENGINEERING
Primary Location United States-Indiana-Columbus-US, IN, Columbus, Cummins Tech Center
Job Type Experienced - Exempt / Office
Recruitment Job Type Office
Job Posting Nov 20, 2020, 7:09:28 PM
Unposting Date Ongoing
Req ID: 200003B6
Cummins Inc.