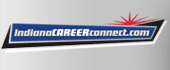 Job Information
American NTN Bearing Mfg. Corp.

Electrician 2nd and 3rd shift 2021 ( NTN Driveshaft/ Columbus Indiana)

in

Columbus

,

Indiana
Description
NTN Driveshaft Inc, a world leader in constant velocity technology for the automotive industry, is currently seeking a qualified_ Electrician_for our Columbus Indiana operation. NTN currently has 1800 employees working in our Columbus operation and customer demand for our product is growing rapidly. NTN Driveshaft manufactures Constant Velocity Joints (CVJs) for all of the major automotive companies. These customers include Honda, Ford, Toyota, GM, Chrysler and most other automotive OEMs.
The successful candidates will possess the following
skills and experience:
Able to perform maintenance tasks including electrical, hydraulic, pneumatic, mechanical, and machine repairs
Knowledge of machine parts, terminology, and general manufacturing processes
Possess excellent troubleshooting skills and be able to read machine prints
Must be flexible to adapt to ever-changing job requirements
Communicate effectively both orally and in writing
High School graduate or equivalent.
College level electronics or related classes are a plus.
NTN Driveshaft offers competitive wages and a full range of comprehensive benefits that far exceed the industry standard. These include medical, dental, vision, as well as matching 401(k), paid vacation, tuition reimbursement and on-site clinic. NTN Driveshaft is an equal opportunity employer that strongly supports diversity in the work place.
Qualified applicants should apply online at:
www.ntnamericas.com
Under the Job Posting: "Electrician (NTN Driveshaft / Columbus Indiana)"
Job: Maintenance
Primary Location: Indiana-Columbus-8251 International Drive
Organization: Plants
Job Posting: Feb 17, 2021, 2:50:11 PM
Req ID: 82519G