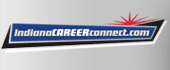 Job Information
TechTrades

Concrete Carpenter

in

Columbus

,

Indiana
Job Description
Large contractor looking for semi-skilled and skilled carpenters who have expereince with steel erection and/or concrete forming. Ideal candidates will have the ability to:
1)Measure and mark cutting lines on materials, using ruler, pencil, chalk, and marking gauge.
2)Follow established safety rules and regulations and maintain a safe and clean environment.
3)Verify trueness of structure, using plumb bob and level.
4)Shape or cut materials to specified measurements, using hand tools, machines, or power saw.
5)Study specifications in blueprints, sketches or building plans to prepare project layout and determine dimensions and materials required.
6)Assemble and fasten materials to make framework or props, using hand tools and wood screws, nails, dowel pins, or glue.
7) Build or repair cabinets, doors, frameworks, floors, and other wooden fixtures used in buildings, using woodworking machines, carpenter's hand tools, and power tools.
8) Erect scaffolding and ladders for assembling structures above ground level.
9) Remove damaged or defective parts or sections of structures and repair or replace, using hand tools.
10) Install structures and fixtures, such as windows, frames, floorings, and trim, or hardware, using carpenter's hand and power tools.
11) Select and order lumber and other required materials.
12) Finish surfaces of woodwork or wallboard in houses and buildings, using paint, hand tools, and paneling.
13) Inspect ceiling or floor tile, wall coverings, siding, glass, or woodwork to detect broken or damaged structures.
14) Construct forms and chutes for pouring concrete.
15) Cover subfloors with building paper to keep out moisture and lay hardwood, parquet, and wood-strip-block floors by nailing floors to subfloor or cementing them to mastic or asphalt base.
16) Fill cracks and other defects in plaster or plasterboard and sand patch, using patching plaster, trowel, and sanding tool.
17) Apply shock-absorbing, sound-deadening, and decorative paneling to ceilings and walls.
TechTrades is a skilled tradesman staffing firm. We value our hardworking craftsmen and strive to get them matched where they can be successful. We have supplied contractors and commercial and industrial companies with qualified, skilled tradesmen and technicians for over 20 years. We are able to supply manpower solutions through contract, contract-to-direct, or direct/permanent recruiting and staffing services. We offer competitive pay and a comprehensive list of benefits for our valued contract employees. Call Camille 513-746-6485
Job Requirements
MUST HAVE ALL PPE INCLUDING BUT NOT LIMITED TO HARD HAT, WORK BOOTS, SAFETY GLASSES, GLOVES AND HIGH VISIBILITY VEST
Posted: 4/19/2019
Category: Carpenter
Job Type: Contract