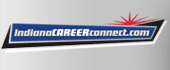 POET

BIO - Electrician

in

Cloverdale

,

Indiana
The Electrician is responsible for troubleshooting and identifying root-cause issues, repairing or replacing parts and rewiring and installing related instrument/electrical goods at the biorefinery. The Electrician ensures that all work performed is in compliance with electrical codes and tests and inspects and repairs issues when they occur. Team members in this position will communicate any problems or concerns to the management team. The Electrician is also responsible for reviewing all electrical procedures for the biorefinery, assisting in developing pertinent electrical programs and training team members. Continuous plant operation includes 24/7 schedules. Team member must be able to meet call-in requirements as needed.
To perform the essential functions of this position successfully, an individual should be able to demonstrate and provide the following:
Associate's degree in an electrical training program or equivalent is required.

Journeyman or Master License preferred, but may be required based on location.

Thorough knowledge of standard electrical equipment and work practices is required.

Ability to troubleshoot, maintain, and install 4160V, 480V, 220V, 110V motors and breakers, protective relays, PLC's, transformers, motor control centers, lights, breakers, panels and other miscellaneous electrical equipment.

Troubleshoot PLC/DCS I/O including 4-20mA loops, 120V/24DC I/O.

Knowledge in Microsoft Office Suite and the ability and willingness to learn new software applications.

Excellent organizational, time management, and communication skills as well as the ability to adapt to change.
Preferable experience in working with:
Knowledge of ladder logic

Industrial network experience with ASi/Profibus/Devicenet

Calibration, configuration and repair of measurement/control instruments for flow, level, pressure, temperature and pH including associated valves and valve actuators

Power systems up to 4160V 3 phase
To review a complete job description
POET is an Equal Opportunity Employer (EOE). Qualified applicants are considered for employment without regard to age, race, color, religion, sex, national origin, sexual orientation, disability or veteran status.
Apply Online
Email this position to a friend
Job ID2018-3153
Employment TypeRegular Full-Time
CategoryPlant Operations
ShiftDay
Travel RequiredUp to 25%
Position Location(s)US-IN-Cloverdale
FLSA StatusNon-Exempt