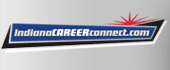 Job Information
Mr. Plumber

Plumbing Install Apprentice

in

Carmel

,

Indiana
Come join one of the largest HVAC and plumbing companies in the entire Midwest. How did we get here in such a short period of time? We keep on growing because we only hire the best, and our customers love us for it! You've probably seen our bright green trucks driving around the city. What you don't know is what it's like to be a part of a team like this. How much we inspire ongoing training and education. How it feels to have customers rave about you and demand that you're the only technician that works in their home. How much you can earn when you truly are the best. People often come to us looking for a job. They stay with us because they find a fulfilling career, room to grow, and opportunities to excel. Our pride in providing the absolute best client experience is second to none and because of that we want the best-of-the-best on our team to serve our amazing community. WE WANT YOU!
THE BIG TASK
We're looking for exceptional plumbing install apprentices who can deliver world-class customer service.
As a plumbing install apprentice you will work as part of a dynamic and passionate team to demonstrate technical competency and exceed client expectations by accomplishing the highest quality installations, every time.
By working closely with the lead installer and installation manager, you will complete jobs on time and under budget, helping achieve the company's financial goals.
KEY SUB TASKS
Assist lead installer in all plumbing system installations; be efficient and accurate.

Know how to establish customer rapport to ensure highest levels of satisfaction.

Show yourself as professional and knowledgeable to win new referrals and repeat business.

Assist in properly staging jobs; adhering to quality checklist.

Support lead installer in maintaining a clean, organized job site and well inventoried truck.

Participate actively in all formal exercises and on-the-job training to master installations.

DESIRED SKILLS AND EXPERIENCE

Knowledge of applicable installation and venting codes.

Clean, safe driving record.

Highly organized with exceptional follow-through abilities.

Strong verbal and written communications.

Passionate about Mr. Plumber and loves the brand.

High integrity with advanced social skills and ability to make solid connections.

Strong desires to be a better installer tomorrow than you are today.

Outgoing personality that blends well with a fast-paced, goal-driven environment.

Competitive individual contributor who also loves to win as a team.

Highly motivated, self-starter who's flexible and has a great attitude on life.

WHAT WE OFFER OUR AMAZING TEAM

Clearly Outlined Career Path

Industry Leading Total Compensation Plans

Health Insurance (as low as $1 for team members)

Dental Insurance

Vision Insurance

Health Savings Account (with Company Match)

401k Retirement Account (with Company Match)

Employee Personal Loan Program

FREE Long-Term Disability Insurance

FREE Employee + Family Life Insurance

FREE Wellness Program (Personal Health Coach)

FREE Stop Smoking Program (Not Mandatory)

FREE Employee Assistance Program (Mental Health)

FREE Annual Flu Shot

Voluntary Short-Term Disability Insurance

Voluntary Accident Insurance

Voluntary Critical Illness Insurance

Virtual Telehealth Doctor

Prescription Drug Cost App Access

Six (6) Paid Company Holidays

One (1) Paid Community Service Day

Company Paid Personal Time Off (Up to 4 Weeks)

Company Paid Other Time Off (Bereavement & Jury Duty)

Annual Performance Review

Annual Workplace Survey

All Company Holiday Party

Summer Family Celebration Party

Community Involvement Events

Employee Discount (45% OFF)

Friends & Family Discount (30% OFF)

Industry Leading Training Programs

Additional Income Opportunities

Core Value Company Recognition

A place you LOVE to come to work each day!

Company Paid Bonus Time Off (HVAC Installation Teams)

Tool Savings Program (with Company Match Up to $520)

Tool Theft Insurance Program

Company Provided Vehicle (Most Field Positions)

Company Provided Personal Protection Equipment

Company Provided Uniforms

Company Provided Cell Phone

Company Provided Tablet

Company Provided Business Cards

Company Provided Fuel Card

Company Provided Identification Badge

Company Provided Communication Skills Training

Company Provided Online Training Available

Paid Professional License Renewal

Industry Leading Professional Training

On Staff EPA Certification Proctor

On Staff NATE Certification Proctor

If you want to be part of something bigger than just a job – make this career move and find exactly what you're looking for. You will work in a place where you will be appreciated by your team and customers, and where your work has a direct effect on the success of the company. If this sounds like you, spend a little time learning about the company by visiting our website. When you're ready, please apply at mrplumberindy.com/careers.

EQUAL OPPORTUNITY EMPLOYER