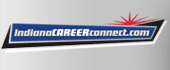 Allegion

Environmental Health & Safety Co-Op (Purdue University students only)

in

Carmel

,

Indiana
Environmental Health & Safety Co-Op (Purdue University students only)
Three-Term Co-Op - Start Summer 2019
We're looking for performance-driven, innovative engineers who understand the importance of collaboration and customer focus. Our co-op program offers candidates working toward their Bachelor's in Environmental and Ecological Engineering exposure to a variety of assignments. This role will focus on support for all aspects of manufacturing based environmental health & safety (EHS) from compliance to new program development.
The core responsibility for the Environmental and Ecological Engineering Co-op student is to participate with the corporate EHS team and perform tasks as assigned to meet compliance support, project objectives and departmental goals.
Works under immediate supervision of more experienced staff

Relies on instructions, pre-established guidelines, and engineering knowledge to perform functions of the job

Participates in program development for uniformity and compliance purposes

Assists facilities with implementation of EHS related ISO standards

Participates in and conducts EHS audits with peers and management

Actively involved in the EHS program implementation process

Leads small projects, as assigned, support department goals

Receives direct assistance on difficult tasks
Qualifications:
Working toward BS in Environmental and Ecological Engineering, or equivalent with a minimum 3.0 cumulative GPA

Organized

Team player

Effective oral and written communication

Task planning skills with ability to prioritize effectively

Troubleshooting skills

Candidate must be a self-motivated problem solver, eager to learn, and operate with limited supervision
3-Session Candidates
Work Session 1 – EHS Compliance
The objective of this session is to gain familiarity with Allegion, its products, the role of the EHS department for compliance purposes and sustainability responsibilities. The session will start with a six week assignment working aside the corporate EHS staff. The balance of the session will be spent working within an EHS team. As an environmetal engineer, co-ops may work projects to improve compliance reliability or program development. During this session, co-ops will be introduced to Allegion products, basic EHS regulations, and Allegion's EHS program requirements / objectives.
Work Session 2 – EHS Regulations in Practice
The objective of this session is to build upon experiences from the first session to develop a more complete understanding of the role of EHS engineer. Co-ops will interface with manufacturing / operations, test facilities, and other staff to work a variety of projects. Co-ops will be actively involved in the EHS program deployment at multiple sites across the Americas. Project work may include WWT system troubleshooting, ISO standards program deployment and facility auditing. During this session, co-ops will gain familiarity with EHS regulations in practice and how to build a sustainable EHS system to ensure compliance.
Work Session 3 – EHS Utilization
The objective of this session is to apply program and regulation knowledge gained in earlier sessions as an EHS engineer, either at the corporate office or a manufacturing site. During this session, co-ops will work under the direction of an EHS Manager and will interface with a full cross functional team. The co-op will gain familiarity in direct manufacturing facility EHS support. Including troubleshooting systems, site inspections, reporting, goal setting and project management.
Work Session Alternatives
Allegion will work with co-op students to customize sessions to meet co-op student's areas of interest and company needs. The program outlined above is just one example of a three session work plan. Some work plans may contain a cross functional assignment. Other works plans may vary assignments across different geographic locations.
Allegion is a diverse and inclusive environment. We are an equal opportunity employer and we are dedicated to hiring qualified protected veterans and individuals with disabilities. If for any reason you cannot apply through the career site, please click here at mailto:SpecialAssistance_TalentAcquisition@Allegion.com for special accommodation.
All qualified candidates will receive consideration for employment without regard to race, color, religion, sex, sexual orientation, gender identity, national origin, disability status, protected veteran status, or any other characteristic protected by law.
© Allegion plc, 2014 | Block D, Iveagh Court, Harcourt Road, Dublin 2, Co. Dublin, Ireland
REGISTERED IN IRELAND WITH LIMITED LIABILITY REGISTERED NUMBER 527370
Allegion is an equal opportunity and affirmative action employer. Privacy Policy at http://www.allegion.com/corp/en/home/privacy-statement.html
We are Allegion.
A team of experts.
United under a common desire;
Protect today innovate for tomorrow.
And never settle for the status quo.
We believe in anticipating opportunities
by sharpening our skills
and finding new answers
through collaboration.
We believe in a safer, more secure world.
We believe in providing peace of mind.
We believe in being true to ourselves and to those
who trust-in our protection.
We are many. We are one.
We are Allegion.
Allegion