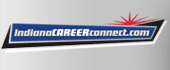 Job Information
TechTrades

Plumber

in

Bloomington

,

Indiana
Job Description
Large MEP corporation looking for plumbers for a large commercial project. Candidates must be journeymen and must pass a background check.
Ideal candidates will have the ability to perform the following:
Responsibilities:
Precisely install and run drain-waste-vent (DWV), water lines, tub sets, gas line installations, and pump installations according to code and up to quality standards of the company
Thoroughly understand and apply plumbing code in all projects without fail
Correctly read and interpret job site prints and builder start packs
Provide direction, guidance, and feedback to apprentices and invest in the training and development of all apprentices by taking time to answer questions and share insight
Deliberately stock, stage, and layout for each project by taking time to diligently prepare by reading plans, gathering materials, taking walk-throughs to prepare for all aspects of the project
Organize and clean jobsite and truck each day to maintain professional appearance and accurate maintenance and tracking of all materials
Meticulously maintain excellent attendance and punctuality to adhere to work schedule
Ensure adherence to safety and quality of work standards
Work well with other members of the team across all trades on each job site
Willingly demonstrate excellent work ethic to all trainees and apprentices
Cooperatively communicate with superintendent daily as well as all members of the team, including other trades, as project needs dictate
Complete all paperwork in a timely fashion to meet any deadlines for documents including time sheets, process job folders, and punch sheets
Maintain and repair septic and commercial sewer systems
TechTrades is a skilled tradesman staffing firm. We value our hardworking craftsmen and strive to get them matched where they can be successful. We have supplied contractors and commercial and industrial companies with qualified, skilled tradesmen and technicians for over 20 years. We are able to supply manpower solutions through contract, contract-to-direct, or direct/permanent recruiting and staffing services. We offer competitive pay and a comprehensive list of benefits for our valued contract employees. Call Camille 513-746-6485
Job Requirements
MUST HAVE ALL PPE INCLUDING BUT NOT LIMITED TO HARD HAT, WORK BOOTS, SAFETY GLASSES, GLOVES AND HIGH VISIBILITY VEST
WORKING CONDITIONS
Exposed to outdoor weather conditions including rain, humidity, snow, wind, cold, and heat.
The environment may include very loud noises, working near mechanical and moving parts, working at various heights, and small, awkward, confining work spaces.
Must be able to do the following activities for most of the work day: stand, walk, use hands or fingers, handle or feel, reach with hands and arms, stoop, kneel, crouch or crawl, see, talk and hear.
Must be able to climb or balance regularly.
Near constant lifting or carrying of items of various weight, typically up to 10 pounds most of the day. Capable of lifting at least 100 pounds on occasion.
Manual dexterity sufficient to reach/handle items, work with the fingers and perceive attributes of objects and materials.
Qualifications
Motivated work ethic
Clear verbal communication skills
Ability to collaborate with a team
Basic mathematical ability including addition, subtraction, multiplication, and division
Ability to read, write, and interpret reports and documents such as safety rules, operating instructions, and procedure manuals.
Critical thinking skills and ability to problem solve independently
A high school diploma or GED is required
4 years of experience preferred
Posted: 8/23/2019
Category: Plumber
Job Type: Contract