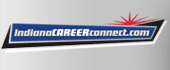 Job Information
Cook Medical

CAPA Engineer

in

Bloomington

,

Indiana
Overview
The CAPA Engineer is responsible to lead and facilitate improvement efforts across the company utilizing the Corrective and Preventive Action, CAPA, quality system process.
Responsibilities
Lead CAPA projects.- Employ risk analysis tools to determine appropriate internal and external corrections required.- Develop and employ sound investigative techniques to fully understand and document problems.- Utilize, lead, and facilitate formal Root Cause analysis/techniques.- Determine, verify, implement, and measure effectiveness of corrective actions.- Thoroughly document all aspects of the CAPA process to develop an audit ready CAPA record.- Interface with cross-functional teams throughout CAPA process to ensure effective outcomes.- Determine training needs for changes implemented through the CAPA process.- Complete CAPAs in an efficient and effective manner in order to meet the company's metrics for the effectiveness of the CAPA process.- Must maintain all training requirements for the position, while seeking out opportunities for continuous development and growth.- Adhere to the Quality Management System and its processes to meet FDA 21 CFR 820, ISO 13485, and other applicable regulatory requirements.- Must work and interact effectively and professionally with and for others throughout various levels of the global organization.- Must strictly adhere to safety requirements.- Maintain regular and punctual attendance.- Must maintain company quality and quantity standards.- Must have effective communication skills and ability to work in a collaborative and independent work situations and environments withminimal supervision.- Ability to remain calm and receptive in fast paced situations.
Qualifications
BS in Engineering or related technical discipline.- Proficient in Microsoft Word/Excel/Outlook/PowerPoint/Visio.
Physical Requirements:
Works under general office environment conditions.- Utilizes close visual acuity for working with computers and equipment.- Frequently required to sit, stand, walk, and communicate.- Personal protective equipment including safety glasses, lab coat and gloves may be required in some areas associated with this position.- Limited exposure to hazardous chemicals used in the manufacture of the product.- Moderate exposure to noise level in the work environment that is moderate to occasionally loud.- Good manual dexterity.

Must be able to perform the essential functions of the job, subject to reasonable accommodation requirements under the ADA.
**Qualified candidates must be legally authorized to be employed in the United States. Cook does not intend to provide sponsorship for employment visa status (e.g., H-1B or TN status) for this employment position.
Posting Date2 weeks ago(2/12/2021 5:14 PM)
Requisition ID2021-8530
Job Location(s)Bloomington IN United States
Shift TypeFirst
Position TypeFull Time
CompanyCook Inc.
CategoryEngineering