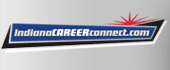 Job Information
WFF Facility Services

HVAC Mechanic - Anderson University - WFF Facility Services (Facilities Maintenance)

in

Anderson

,

Indiana
HVAC Mechanic - Anderson University - WFF Facility Services (Facilities Maintenance)
Anderson, IN, United States of America
Back Apply Now
Back
Apply Now
Overview
Want to become part of a winning team with opportunities for growth, career advancement, and development? WFF Facility Services is proud to provide an environment where we support you and your drive for success. We have a passionate commitment to learning and investing in our associates looking to accelerate their careers. We offer a wide range of employment opportunities for professionals and entry-level candidates who share our core values.
Job Skills / Requirements
Essential Accountabilities:
Receives electronic, verbal, or written instructions to complete work order (WO) assignments on a routine or emergency basis.

Records start and finish time, provides comments in cell phone specific to actions at the job site and in keeping with department policy.

Troubleshoots, repairs, and overhauls equipment such as compressors, pumps, air handlers, air dryers, heat exchangers, and other environmental changing devices, other mechanical equipment, and electrical, pneumatic, or electronic components.

Will install, maintain, and repairs pneumatic valves, electric valves, heat transfer equipment, ventilation, and air distribution systems.

Read gauges and instruments and adjust mechanisms such as valves, controls, and pumps to control level of fluid pressure and air distribution in systems.

Tests malfunctioning systems and components using electrical, mechanical, digital, and pneumatic devices.

Maintains cooling towers and tower water distribution systems.

Performs preventive maintenance procedures on all HVAC systems, ventilation systems, high and low-pressure chillers, low-pressure steam boilers, hot water boilers, pool heaters, domestic hot water boilers, and other related equipment.

May be required to change ballasts, lamps and perform other minor electrical work in order to properly maintain buildings and lighted areas.

Performs miscellaneous tasks as assigned by supervisor.

May be required to prepare estimates for repairs and installation of equipment.

Will be required to attend asbestos abatement classes.
Other Accountabilities:
Repair or replace electrical outlets. Change/replace lighting fixtures or tubes/bulbs.

Repair/replace broken electrical switches when necessary.

Perform minor drywall repairs, adjust door hardware and latches to perform properly.

Perform all general duties to maintain buildings in good operating condition.

Replace stained ceiling tiles upon repair of any leaks.

Oversee outside vendors when necessary.

Obtain any necessary materials as needed to complete tasks.

Secure needed supplies or equipment and notify the proper person of any additional supplies or equipment needs.

Observe and report any unusual or emergency situations to the Manager or Director of Facilities Operations

Make recommendations to an immediate supervisor about how methods and procedures may be improved.

Work with other trades within the Facilities Maintenance Department as needed to complete repairs or projects.

Rotate as necessary to cover various shifts as schedule requires by the Facilities Maintenance Department.

Other assigned duties as directed by the supervisor.
Knowledge, Skills, & Abilities Required:
Knowledge of HVAC and refrigeration tools, materials, and test equipment.

Knowledge of repair, maintenance, and installation techniques.

Skill in reading and understanding schematics and wiring diagrams.

Skill in analyzing HVAC or refrigeration malfunctions from performance and test-equipment readings and determining appropriate repairs that are needed.

Must have the ability to effectively communicate.

Must be able to braze and solder copper piping systems.

Must have the ability to work without direct supervision.

Must be able to plan and organize work schedule to complete tasks in a timely manner.
#CBW #ZR
Certification Requirements (Any)
HVAC
Additional Information / Benefits
Department Specific Competencies:
Familiarize yourself with Department policies and procedures.

Become familiar with the property, buildings, and systems.

Work safely, be knowledgeable with all Department Safety Policies, and attentive to all safety talks, special instructions, and posted safety signs throughout the work area.

Valid Indiana driver's license.

EPA universal certification to handle refrigerant.

Must meet University lifestyle expectations.
Benefits: Medical Insurance, Dental Insurance, Vision Insurance, Paid Vacation, Paid Holidays
This job reports to the Manager
This is a Full-Time position 1st Shift.
Number of Openings for this position: 1
Back Apply Now
Back
Apply Now