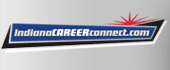 Job Information
WFF Facility Services

General Maintenance- Anderson University- WFF Facility Services (Facilities Maintenance)

in

Anderson

,

Indiana
General Maintenance- Anderson University- WFF Facility Services (Facilities Maintenance)
Anderson, IN, United States of America
Back Apply Now
Back
Apply Now
Overview
Want to become part of a winning team with opportunities for growth, career advancement and development? WFF Facility Services is proud to provide an environment where we support you and your drive for success. We have a passionate commitment to learning and investing in our associates looking to accelerate their careers. We offer a wide range of employment opportunities for professionals and entry level candidates who share our core values.
Job Skills / Requirements
Essential Accountabilities:
Receives electronic, verbal or written instructions to complete work order (WO) assignments on routine or emergency basis.

Records start and finish time, provides comments in cell phone specific to actions at job site and in keeping with department policy.

Perform various repairs/installations of sinks, commodes, valves and water coolers. Replace damaged water lines, freeing of clogged drainage systems.

Ability to measure, cut, thread and prepare piping for replacement or new installations.

Ability to perform other duties such as: minor electrical repairs, minor carpentry repairs.

Performs daily routine building inspections, reporting findings to supervisor. Verbal or written instructions to complete work order (WO) assignments on routine or emergency basis.
Other Accountabilities:
Repair or replace electrical outlets. Change/replace lighting fixtures or tubes/bulbs.

Repair/replace broken electrical switches when necessary.

Perform minor drywall repairs, adjust door hardware and latches to perform properly.

Perform all general duties to maintain buildings in good operating condition.

Replace stained ceiling tiles upon repair of any leaks.

Oversee outside vendors when necessary.

Obtain any necessary materials as needed to complete tasks.

Secure needed supplies or equipment and notify proper person of any additional supplies or equipment needs.

Observe and report any unusual or emergency situations to the Manager or Director of Facilities Operations

Make recommendations to immediate supervisor about how methods and procedures may be improved.

Work with other trades within the Facilities Maintenance Department as needed to complete repairs or projects.

Rotate as necessary to cover various shifts as schedule requires by the Facilities Maintenance Department.
Department Specific Competencies:
Familiarize self with Department policies and procedures.

Become familiar with property, buildings and systems.

Work safely, be knowledgeable with all Department Safety Policies and attentive to all safety talks, special instructions and posted safety signs throughout the work area.
#CBW #ZR
Additional Information / Benefits
Benefits: Medical Insurance, Dental Insurance, Vision Insurance, Paid Vacation, Paid Holidays
This is a Full-Time position
Back Apply Now
Back
Apply Now