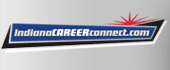 Job Information
POET

Electrician

in

Alexandria

,

Indiana
ABOUT POET BIOPROCESSING
Our 28 Bioprocessing facilities produce over 1.9 billion gallons of ethanol, 5 million tons of Dakota Gold distillers grain animal feed and 600 million pounds of our Voila® corn oil. That's a lot of product! In addition, we provide CO2 to the beverage industry and contribute to sustainable roadways. We also buy 650 million bushels of corn per year from local producers. It is our role at POET bioprocessing to ensure safe, efficient, and profitable operations at each facility.
JOB SUMMARY
The Electrician is responsible for troubleshooting and identifying root-cause issues, repairing or replacing parts and rewiring and installing related instrument/electrical goods at the bioprocessing facility. The Electrician ensures that all work performed is in compliance with electrical codes and tests and inspects and repairs issues when they occur. Team members in this position will communicate any problems or concerns to the management team. The Electrician is also responsible for reviewing all electrical procedures for the bioprocessing facility, assisting in developing pertinent electrical programs and training team members. Continuous plant operation includes 24/7 schedules. Team member must be able to meet call-in requirements as needed.
DURING A TYPICAL DAY (IF THERE IS ONE), YOU WILL:
Troubleshoot and identify a root cause, repair or replace parts, rewire and install related instrument/electrical goods including conduit and/or wiring.

Ensure that all work performed is completed by following all local electrical codes. Including 4160V, 480V, 220V, 110V, 24V DC and 4-20 mA loops and circuits.

Troubleshoot PLC/DCS I/O including 4-20mA loops, 120V/24DC I/O.

Be responsible for all preventative and proactive electrical maintenance and compliance procedures.

Assist with emergency and scheduled shutdowns while performing regular mechanical duties as directed.

Inform management of any instrument/electrical parts needed and assist with maintaining the required instrument/electronic/electrical parts inventories.

Document and record: utilizing inventory control systems, maintaining calibration records, ordering parts, work with outside contractors, etc.

8Work with the management team and all staff on a daily basis to ensure the operation and all facilities are operating to standards.

Understand the basic operation of the plant process for a better understanding of how equipment and instrument/electronic controls operate and are utilized.

Maintain a clean and organized work area to include cleanliness, serviceability, and accountability of all tools and supplies.

Accomplish all other tasks, work orders, cleaning assignments or other duties as assigned by the management team.

Assist in developing, training and reviewing all pertinent instrument/electrical programs and procedures including Arc Flash Hazards and electrical integrity.

Maintain licensing by attending state required code classes.

Be expected to receive calls after hours, including weekends and holidays, in the event of an emergency bioprocessing situation that would require electronic or instrument/electrical expertise.

Foster a culture of safe behavior and environmental compliance at all times.

Maintain a team environment at all times and champion POET in the community.

Since we're all about teamwork and getting the job done, your skill may be put to a lot of other uses!
CHARACTERISTICS OF A SUCCESSFUL CANDIDATE:
Associate's degree in an electrical training program or equivalent is required.

Journeyman or Master License preferred, but may be required based on location.

Thorough knowledge of standard electrical equipment and work practices is required.

Ability to troubleshoot, maintain, and install 4160V, 480V, 220V, 110V motors and breakers, protective relays, PLC's, transformers, motor control centers, lights, breakers, panels and other miscellaneous electrical equipment.

Troubleshoot PLC/DCS I/O including 4-20mA loops, 120V/24DC I/O.

Excellent organizational, time management, and communication skills as well as the ability to embrace change.

You know the basics of Microsoft Office Suite. You're capable of learning new programs.
Preferable experience in working with:
Knowledge of ladder logic

Industrial network experience with ASi/Profibus/Devicenet

Calibration, configuration and repair of measurement/control instruments for flow, level, pressure, temperature and pH including associated valves and valve actuators

Power systems up to 4160V 3 phase
POET is an Equal Opportunity Employer (EOE). Qualified applicants are considered for employment without regard to age, race, color, religion, sex, national origin, sexual orientation, gender identity, disability or veteran status.
Apply Online (https://careers-poet.icims.com/jobs/4344/electrician/job?mode=apply&apply=yes&in_iframe=1&hashed=-336060731)
Email this position to a friend
Not ready to apply yet?
Join POET's Talent Network to stay connected and receive updates on the latest careers! (https://careers-poet.icims.com/connect?back=intro&findajob=1&in_iframe=1&hashed=-435625193)
Job ID2021-4344
Employment TypeRegular Full-Time
CategoryPlant Operations
ShiftDay
Travel RequiredUp to 25%
Position Location(s)US-IN-Alexandria
FLSA StatusNon-Exempt